Henning Glabbart – Head of 2D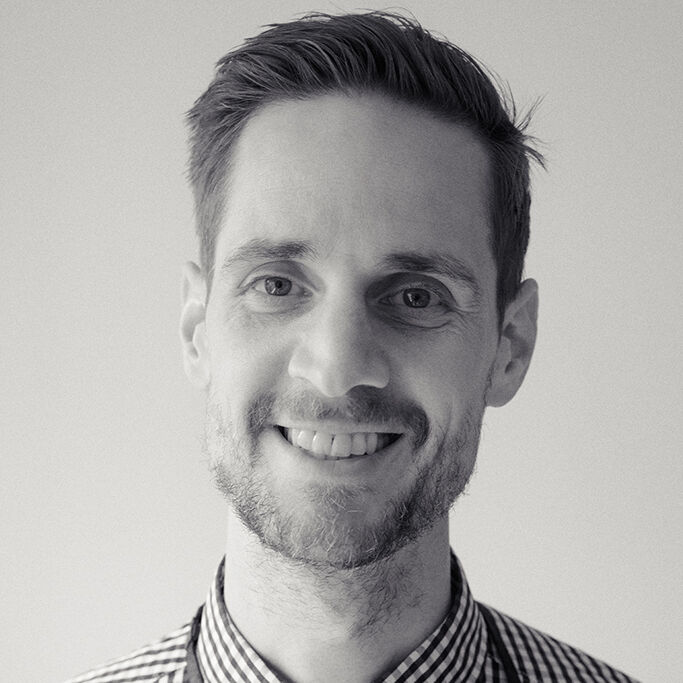 Henning Glabbart is an experienced compositor who has worked across a range of television productions, feature films and commercials. He is a 2D Supervisor at Milk and the Deputy Head of the 2D department.
Henning has been part of the Milk team since the studio's launch in 2013. His credits as 2D supervisor span Netflix' Altered Carbon; YouTube's sci-fi series Origin; Season 10 of Doctor Who (BBC); Baltasar Kormajkur's feature Adrift; and more recently Netflix' action-packed feature The Old Guard; Britannia (Sky) and Apple TV's new episodic thriller Suspicion.
Henning's feature film credits also include Fantastic Beasts And Where To Find Them; Ben Wheatley's High-Rise; The Divergent Series: Insurgent; Alex Garland's Ex Machina; Brett Ratner's Hercules and Lucile Hadzihalilovic's recent Earwig.
Henning's wide ranging episodic credits include both Good Omens (Amazon/BBC) and Cursed (Netflix) – for which Milk received BAFTA Television Craft nominations in 2020 and 2021 – in addition to Jonathan Strange & Mr Norrell (BBC) for which Milk won a BAFTA Craft Award in 2016; Electric Dreams (Channel 4/ Amazon); The Last Dragonslayer (Sky); Beowulf: Return To The Shieldlands (ITV); Sherlock (BBC) and Sky Original's recent eight episode sci-fi series Intergalactic.
Henning joined Milk from The Mill where he was a Lead Compositor on film projects 47 Ronin; Snow White And The Huntsman (Universal); Dredd (Lionsgate) and worked on BAFTA award winning TV series Merlin (BBC) and Doctor Who (BBC), in addition to Primeval for ITV. He also spent some time with The Mill's commercial department, working on a wide range of commercial projects and several game trailers