Dimitris Lekanis – Head of VFX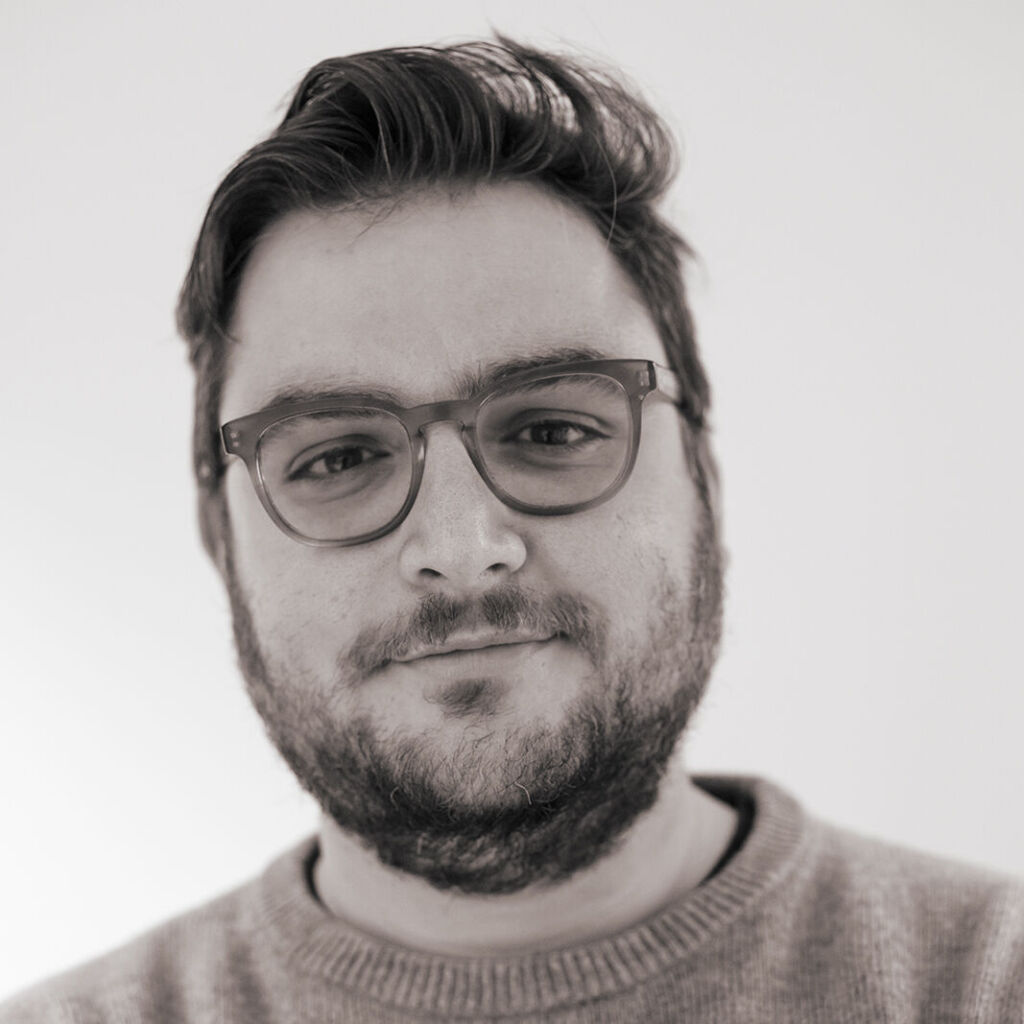 Dimitris is Head of Visual Effects at Academy and BAFTA award winning visual effects studio Milk. He is a highly experienced and skilled effects technical director who has worked across feature films, high-end TV, commercials and interactive exhibitions at award winning studios both in the UK and Germany.
Dimitris joined Milk to lead the effects team on the BBC/Amazon's Good Omens for which Milk received a 2020 BAFTA Television Craft Award nomination. His feature film and high-end television credits at Milk include Netflix' feature Rebecca – for which he supervised a complex dream sequence requiring ivy tendrils to come to life, dramatically enveloping Lily James' Mrs De Winter. Dimitris supervised a complex waterfall sequence on Netflix' Cursed with Milk going on to receive a BAFTA Television Craft nomination for the team's work on the series.
Dimitris led Milk's effects team on a wide range of complex major sequences for Sky's eight-episode sci-fi series Intergalactic including a desert storm, a spaceship crash and a submerged planet. Most recently he has overseen all aspects of Milk's FX work on projects including Twentieth Century Studio's BAFTA-nominated musical drama feature Everyone's Talking About Jamie; Britannia 3 (Sky) and upcoming feature film The Swimmers (Working Title/ Netflix).
Prior to joining the Milk team Dimitris was a senior effects artist at Rodeo FX working on feature films and episodic TV productions including Bloodshot (face deconstruction, vehicle destruction); Stranger Things Season 3 (lead destruction artist for the Mall sequence in episode 8) for which his team received multiple VFX award nominations; and It Chapter 2 (face transformation; fire simulations for Beverly's face). He also undertook extensive R&D work on wildfires and ocean tidal waves during his time at Rodeo.
Going back further, Dimitris was senior effects artist at Dneg where his credits include Mission Impossible (destruction effects); Venom (destruction effects, water simulation) and Avengers: Infinity War. His brief on this project included the creation of a dynamic hair simulation system, later used across the studio's pipeline and for which his team received multiple VFX award nominations.
Dimitris began his career as a professional architect from which he gained a deep understanding of the design process and behaviour of materials and structures.
Dimitris holds a first class Master's degree in Digital Effects from Bournemouth University where he won a Side Effects Software Award for his student project. He also holds a Master's in Architecture (M.Arch.) gained at Panepistimio Thesalias in his native Greece. Dimitris regularly takes part in art and physical computing exhibitions and is a keen cook.