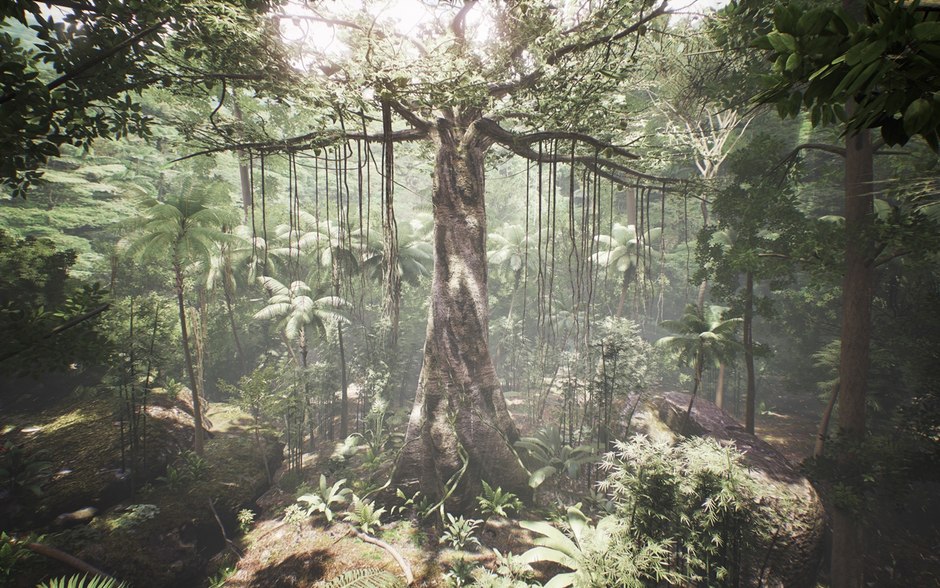 Milk worked closely with Tree creators/directors Milica Zec and Winslow Porter to create the hero tree asset. Based on an initial concept and demo, we made the main interactive, rigged tree structure that animates through different life stages and the subsidiary attached branch and leaf animations for the tree's life stages, from seed through to mature tree. This included modelling and rigging of the real time full tree morphing structure, dynamic materials, animated leaves and fruit for the various life stages. In addition, Milk provided R&D to produce animated procedural L-system growth that ran throughout the entire length of the film and also to provide the dynamic attachment of subsidiary animations.
Milica Zec and Winslow Porter are the creators of last year's ground-breaking and critically acclaimed VR film "Giant" which showcased at Sundance 2017.
Directors
Milica Zec & Winslow Porter
Producer
Devon Baur
Production Company
Rainforest Alliance
Milk VFX Supervisor
Sylvan Dieckmann
Milk VFX Producer
Sarah Williamson
Release Date
19 January 2017
We all made this happen…
This team of amazing people made this happen. Join our lovely community to work on the most exciting projects with our amazing people.
Sarah Williamson
Sylvan Dieckmann
Will Pryor
Nastasia Bois
Collette Nunes
Sarah Williamson
Sylvan Dieckmann
Will Pryor
Nastasia Bois
Collette Nunes
Sarah Williamson
Sylvan Dieckmann
Will Pryor
Nastasia Bois
Collette Nunes
Sarah Williamson
Sylvan Dieckmann
Will Pryor
Nastasia Bois
Collette Nunes
Sarah Williamson
Sylvan Dieckmann
Will Pryor
Nastasia Bois
Collette Nunes