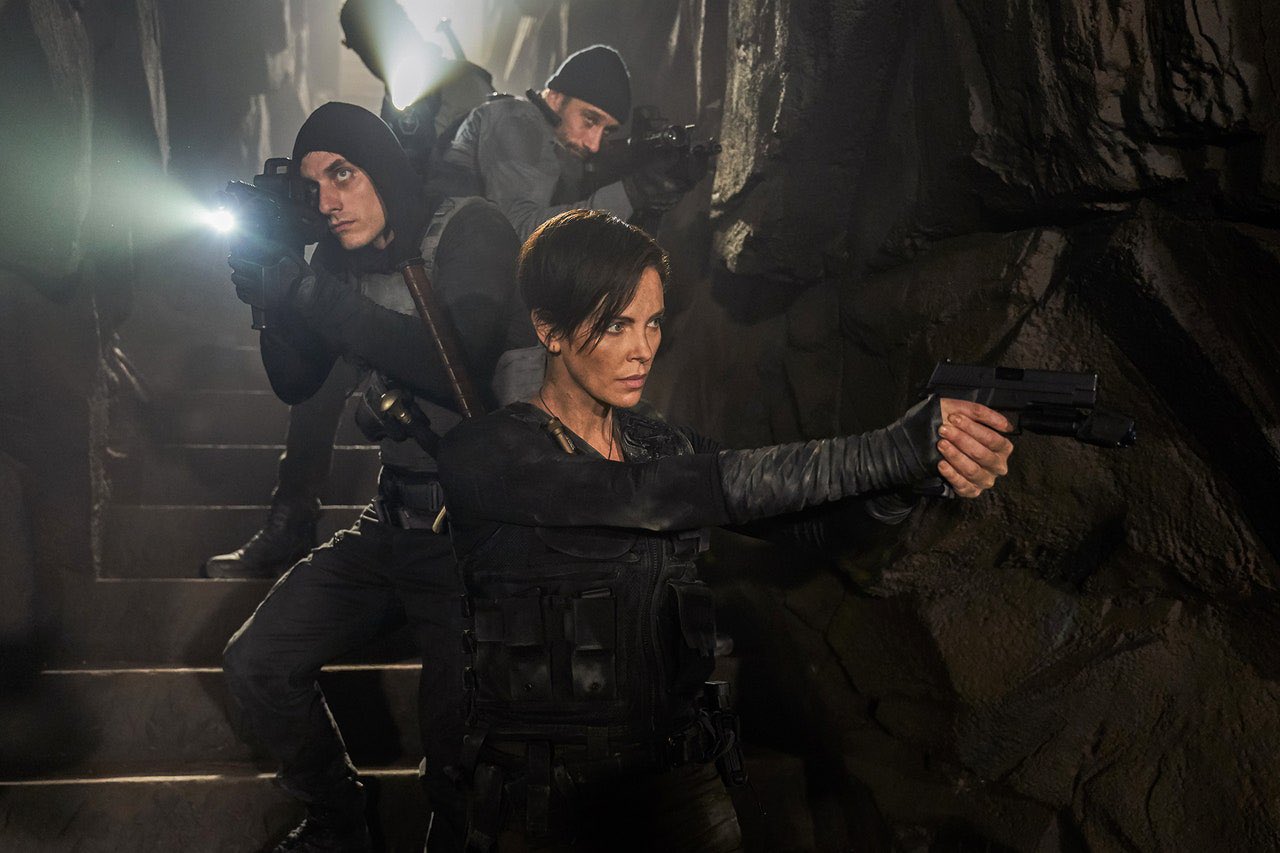 Milk created 270 shots across a range of work for Netflix new kick-ass action-drama, feature film The Old Guard; from Afghanistan Army camps to Medieval Docks; overseen by Milk VFX Supervisor Bryan Jones and VFX Producer Rory Knight-Jones and delivered during lockdown.
Our Milk co-founder Sara Bennett was overall VFX Supervisor for Netflix – and part of director Gina Prince-Bythewood's awesome female-lead creative team.
Charlize Theron and Kiki Layne lead a group of mercenaries, all centuries-old immortals with the ability to heal themselves, who discover someone is onto their secret, and they must fight to protect their freedom.The film also stars Marwan Kenzari, Matthias Schoenaerts, and Chiwetel Ejiofor.
Director
Gina Prince-Bythewood
Producers
David Ellison, Dana Goldberg, Don Granger, Charlize Theron, A.J. Dix, Beth Kono & Marc Evans
Production Companies
Skydance, Denver and Delilah Productions & Marc Evans Productions
Distributor
Netflix
Production VFX Supervisor
Sara Bennett
Milk VFX Supervisor
Bryan Jones
Milk VFX Producer
Rory Knight-Jones
Release Date
10 July 2020