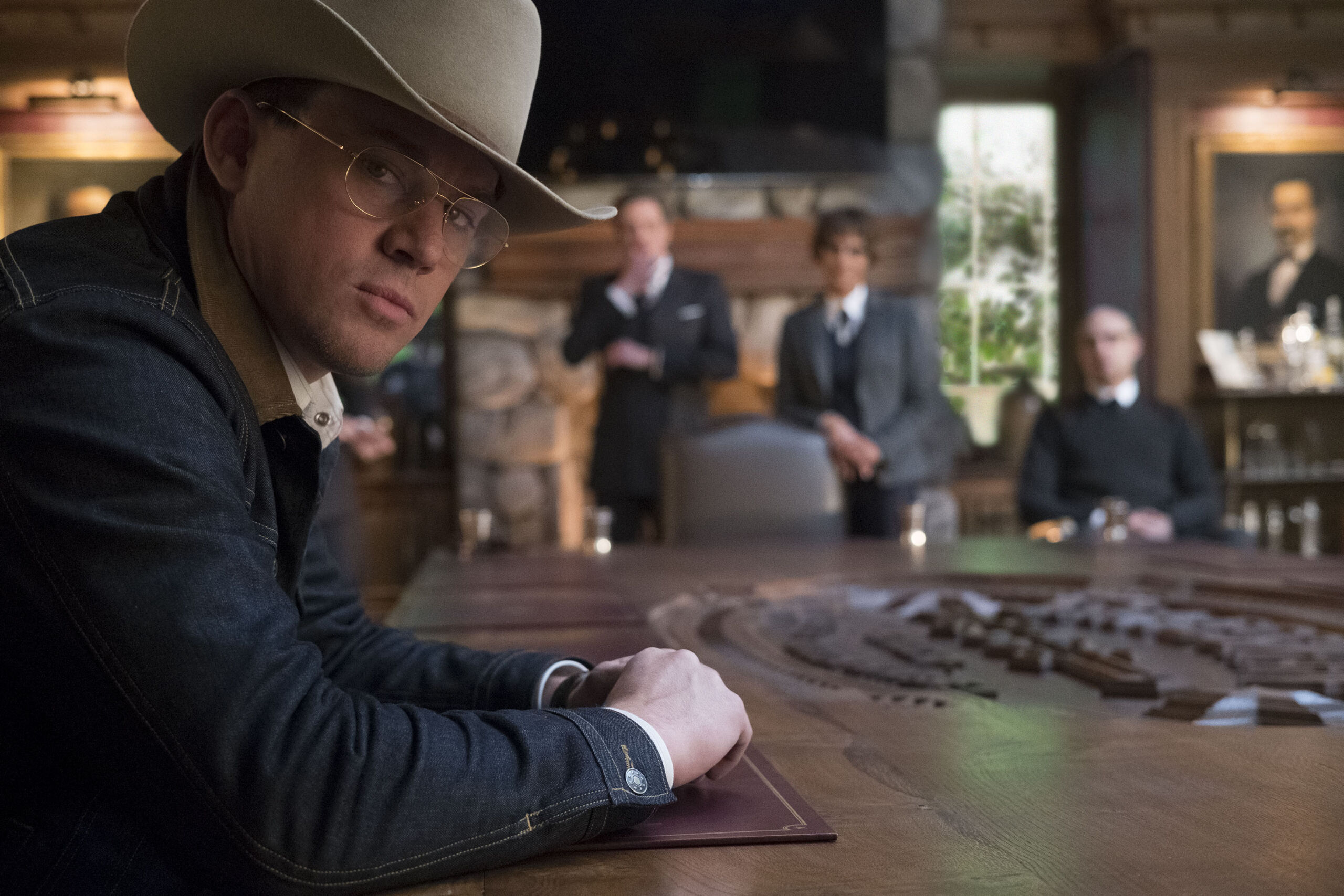 Milk was part of the VFX team on Matthew Vaughn's hotly anticipated Kingsman: The Golden Circle which premiered on the 18th September 2017.
Milk completed 25 'antidote room' shots, coming on board towards the end of production. Milk's supervisor Sara Bennett recalls, "We only had five weeks to turn these shots around. Fortunately The Senate was able to give us all of their assets. We took those and added in some extra modelling and texturing, some of which included details such as chevrons and signs. We also modelled drone bays into the cave walls to link the story that the drones deliver the boxes of antidotes, and this is where they are housed.
Milk also extended the live-action desks that were in the plates, filling the environment with many more desks and tables, and added in greenscreen-element lab workers. Bennett continues "The challenge for us was having such a short amount of time to turn the shots round. We were modelling, lighting and coming all at the same time which is a bit of a backwards way of doing things  – but it was the only way to get these shots done in such a short period of time".
Director
Matthew Vaughn
Producers
Matthew Vaughn, David Reid & Adam Bohling
Production Companies
Marv Films, Cloudy Productions & TSG Entertainment
Distributor
20th Century Fox
Milk VFX Supervisor
Sara Bennett
Milk VFX Producer
Sarah Williamson
Release Date
18 September 2017

We all made this happen…
This team of amazing people made this happen. Join our lovely community to work on the most exciting projects with our amazing people.
Sara Bennett
Sarah Williamson
Neil Alford
Dominic Alderson
Sara Bennett
Sarah Williamson
Neil Alford
Dominic Alderson
Sara Bennett
Sarah Williamson
Neil Alford
Dominic Alderson
Sara Bennett
Sarah Williamson
Neil Alford
Dominic Alderson
Sara Bennett
Sarah Williamson
Neil Alford
Dominic Alderson