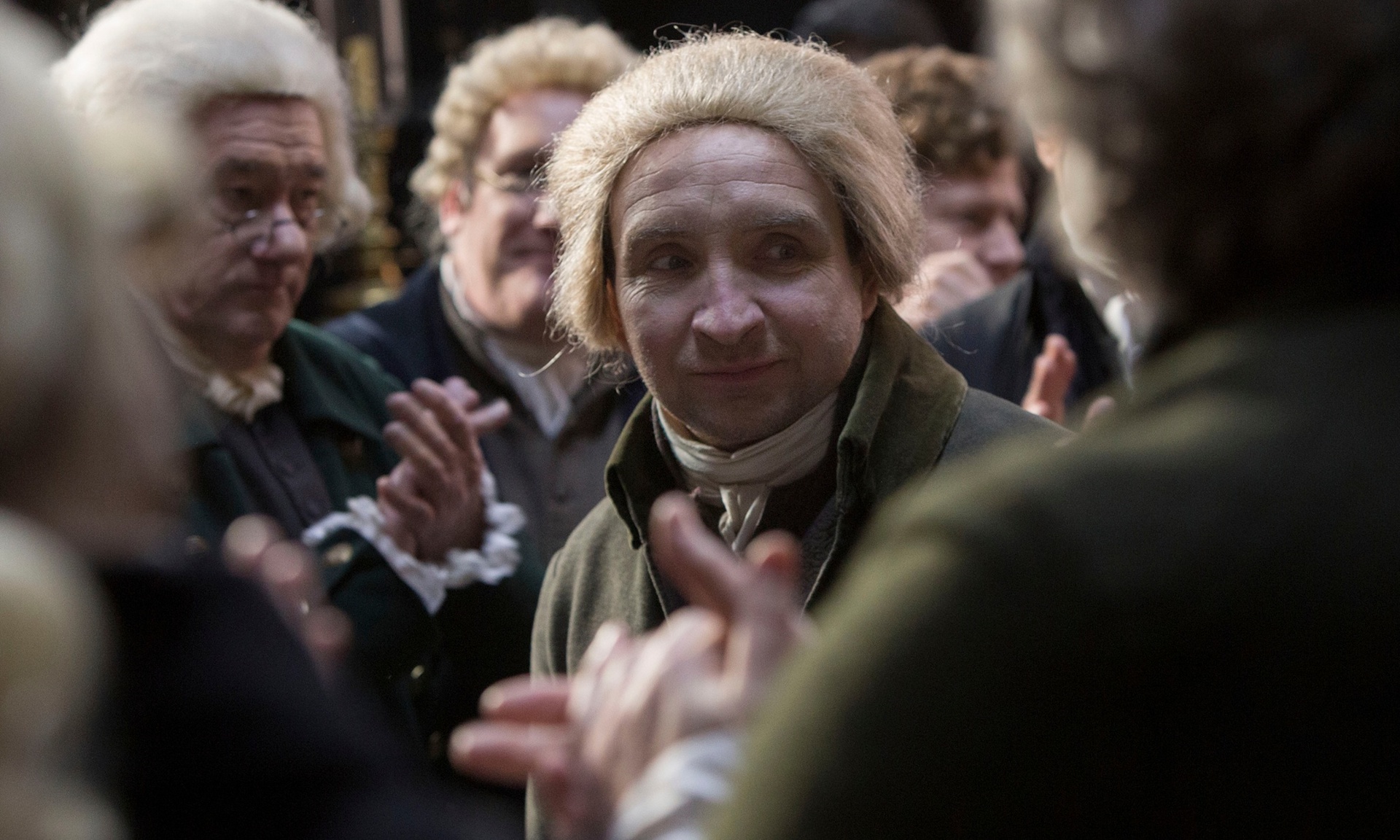 Milk created a range of effects across seven hours, to support the epic tale of the return of magic to Georgian England. Working closely with director Toby Haynes, Milk designed and made standalone VFX sequences in each episode, portraying the magicians' use of the elements to create magic; crowd work to help portray the Battle of Waterloo; environment work to bring the magical fairy world to life; as well as creating a large body of invisible, seamless effects to support the narrative.
Milk also undertook the traditional work associated with a period drama such as paint outs/clean up, set extensions and matte paintings to set the scene and add scope and scale in Georgian England.
Each sequence required a bespoke approach and had to fit the tone of a fantastical world set in a real historical period.
Number of shots: 1000 shots
Size of crew: 50 artists
Duration of production: Summer 2013 – January 2015
Scope of work:
Milk's primary task was to make magic utterly believable by bringing to life the natural elements used by the magicians. Milk created an impressive body of effects work throughout the series, bringing to life stone, sand, water and mud as well as a flock of ravens.
The key VFX sequences include crowd work, water and mud effects work on the spectacular Battle of Waterloo sequences in episode 5; bringing the York Minster statues to life; the opening sequence showing the Shambles and York Minster which introduces the world of Jonathan Strange & Mr Norrell in episode 1; and the 'sand horses' and the fleet of 'rain ships' in episode 2.
The Milk team spent several invaluable months doing R&D prior to and during the first months of the shoot for the key sequences. Milk collaborated closely with Toby Haynes and producer Nick Hirschkorn prior to pre-production and throughout the process with the production designer and edit team.
Director
Toby Haynes
Producer
Nick Hirschkorn
Production Companies
Cuba Pictures, Feel Films, BBC America, Screen Yorkshire, Space & Far Moor
Distributor
BBC
Milk VFX Supervisor
Jean-Claude Deguara
Milk VFX Producer
Natalie Reid & Jenna Powell
Release Date
17 May 2015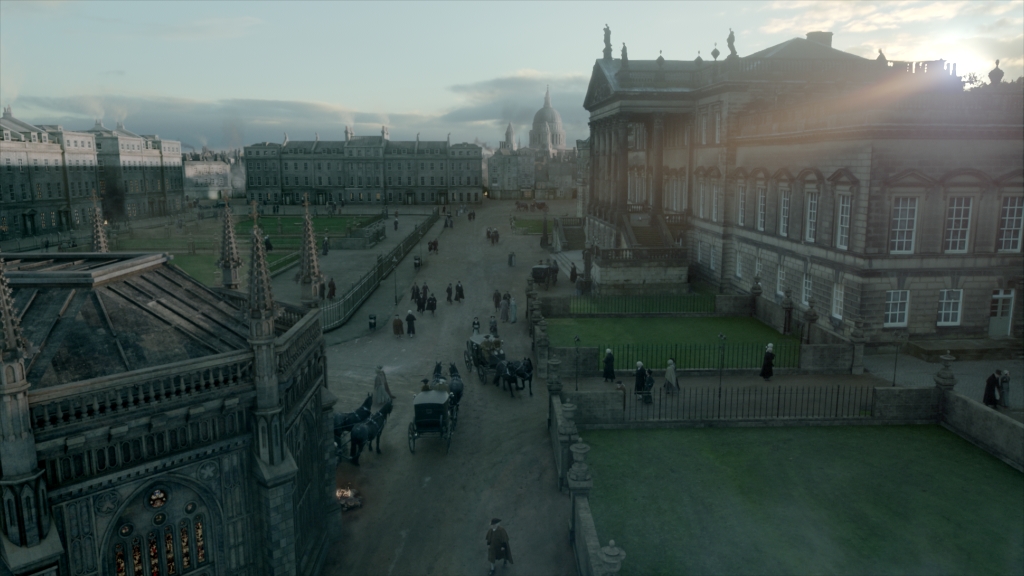 We all made this happen…
This team of amazing people made this happen. Join our lovely community to work on the most exciting projects with our amazing people.
Natalie Reid
Jenna Powell
Jean-Claude Deguara
Sara Bennett
Luka Leskovsek
Nicolas Hernandez
Sarah Williamson
Mark Bright
Sam Lucas
Neil Roche
Amy Felce
David Bennett
James Reid
Turlo Griffin
Stefan Brown
Jason Brown
Gavin Platt
Henry South
Will Pryor
William Correia
Ruth Bailey
Luca Zappala
Nick Webber
Jan Schubert
Bastien Mortelecque
Adrian Williams
Dom Alderson
Mario Brioschi
Henning Glabbart
John Peck
Matias Derkacz
Luciano Lopes
Sandra Chocholska
Matt McDougal
Kenn Kalvik
Elisa Simoncelli
Daniel Long
Jay Murray
Chris West
Kier DeCordova
Natalie Reid
Jenna Powell
Jean-Claude Deguara
Sara Bennett
Luka Leskovsek
Nicolas Hernandez
Sarah Williamson
Mark Bright
Sam Lucas
Neil Roche
Amy Felce
David Bennett
James Reid
Turlo Griffin
Stefan Brown
Jason Brown
Gavin Platt
Henry South
Will Pryor
William Correia
Ruth Bailey
Luca Zappala
Nick Webber
Jan Schubert
Bastien Mortelecque
Adrian Williams
Dom Alderson
Mario Brioschi
Henning Glabbart
John Peck
Matias Derkacz
Luciano Lopes
Sandra Chocholska
Matt McDougal
Kenn Kalvik
Elisa Simoncelli
Daniel Long
Jay Murray
Chris West
Kier DeCordova
Natalie Reid
Jenna Powell
Jean-Claude Deguara
Sara Bennett
Luka Leskovsek
Nicolas Hernandez
Sarah Williamson
Mark Bright
Sam Lucas
Neil Roche
Amy Felce
David Bennett
James Reid
Turlo Griffin
Stefan Brown
Jason Brown
Gavin Platt
Henry South
Will Pryor
William Correia
Ruth Bailey
Luca Zappala
Nick Webber
Jan Schubert
Bastien Mortelecque
Adrian Williams
Dom Alderson
Mario Brioschi
Henning Glabbart
John Peck
Matias Derkacz
Luciano Lopes
Sandra Chocholska
Matt McDougal
Kenn Kalvik
Elisa Simoncelli
Daniel Long
Jay Murray
Chris West
Kier DeCordova
Natalie Reid
Jenna Powell
Jean-Claude Deguara
Sara Bennett
Luka Leskovsek
Nicolas Hernandez
Sarah Williamson
Mark Bright
Sam Lucas
Neil Roche
Amy Felce
David Bennett
James Reid
Turlo Griffin
Stefan Brown
Jason Brown
Gavin Platt
Henry South
Will Pryor
William Correia
Ruth Bailey
Luca Zappala
Nick Webber
Jan Schubert
Bastien Mortelecque
Adrian Williams
Dom Alderson
Mario Brioschi
Henning Glabbart
John Peck
Matias Derkacz
Luciano Lopes
Sandra Chocholska
Matt McDougal
Kenn Kalvik
Elisa Simoncelli
Daniel Long
Jay Murray
Chris West
Kier DeCordova
Natalie Reid
Jenna Powell
Jean-Claude Deguara
Sara Bennett
Luka Leskovsek
Nicolas Hernandez
Sarah Williamson
Mark Bright
Sam Lucas
Neil Roche
Amy Felce
David Bennett
James Reid
Turlo Griffin
Stefan Brown
Jason Brown
Gavin Platt
Henry South
Will Pryor
William Correia
Ruth Bailey
Luca Zappala
Nick Webber
Jan Schubert
Bastien Mortelecque
Adrian Williams
Dom Alderson
Mario Brioschi
Henning Glabbart
John Peck
Matias Derkacz
Luciano Lopes
Sandra Chocholska
Matt McDougal
Kenn Kalvik
Elisa Simoncelli
Daniel Long
Jay Murray
Chris West
Kier DeCordova