Milk is the principal VFX supplier for Sky Original drama – outer space, prison-break series Intergalactic – now available on Sky One and streaming service NOW.
Led by overall production VFX Supervisor Jean-Claude Deguara, Milk created 850 shots across eight episodes delivering an exceptionally broad range of work, spanning stunning planet and complex city environments featuring well known landmarks; an FX focused desert storm, a spaceship crash and a submerged planet; a space walk including complex water and bubble elements; and hyperspace travel, in addition to creatures and character enhancements. The Milk team was supported by Egg in Dublin, Ireland.
Intergalactic tells the story of fearless young cop and galactic pilot, Ash Harper (Savannah Steyn), who is wrongly convicted of a crime and exiled to a distant prison colony. On the way there Ash's fellow convicts seize control of their prison transfer ship the Hemlock and she is forced to join them on the run towards a distant galaxy with epic adventures along the way. 
Deguara worked closely with showrunner Julie Gearey (Prisoner's Wives), director Kieron Hawkes, production designer Mark Geraghty and executive producer Iona Vrolyk; leading the VFX teams at Milk and Egg to deliver the entire project remotely on a tight schedule during the 2020 lockdowns. 
To ensure the visual integrity of the frequent space travel sequences across the series, Deguara consulted Sky At Night space scientist Dr Maggie Aderin-Pocock MBE about the science of space, hyperspace travel and the folding of space time known as the 'Alcubierre drive'. 
Said Deguara: "I spent an absolutely fascinating two or so hours chatting to Dr Maggie about how hyperspace travel would look. This allowed our artists to develop concepts representing how these elements would actually behave, to ensure the VFX supported the storytelling as 'realistically' as possible. We created a bubble-like effect around the Hemlock to represent the folding of space time and we then expanded it to feel like an ocean."
One of the biggest challenges was the visually evocative opening sequence, which needed to have maximum impact. It required the creation of a full CG, wide panorama of a dystopian future London that had emerged from floodwater and was surrounded by a giant dam and in the shadow of hundreds of giant buildings; supporting the futuristic 'new London'; (the 'Commonworld') built high up above. The depth of the old London buildings was over three hundred metres – twice the depth of the English channel! 
The shots featured well known London landmarks – Westminster, St Paul's, Tower Bridge – which had to be accurately portrayed with a level of dilapidation that reflected the time that had passed as well as the flooding. In addition there was a whole cityscape of futuristic 'new London' buildings up above, to be constructed with giant skyscrapers, floating platforms, roads and monorails – to enhance the location shoot at futuristic 'City of Arts and Sciences' complex in Valencia, Spain. There was also a desire to have a lot of atmosphere – shafts of volumetric light, clouds of dust, fog, steam from the engines of the platforms, low level vegetation and falling debris. 
Although this had originally been envisaged as more of a dmp based sequence, it was built in 3d with a small team of assets artists, to allow a high level of detail in the shots. 
A group of generic buildings was procedurally destroyed and thousands of these were placed around the scene to form the base of the old city. The landmark buildings were surrounded with debris and covered in ivy. Lighting was finessed to reveal enough of the painstakingly crafted detail and to give it scale, but meanwhile to allow the sense of threat and mystery to come across as well.
In addition, the hero vehicle – Ash's Police Pod – which we see swooping through both parts of the city – went through a lot of changes as we matched it to the practical prop and then developed it in subtle ways to enhance the look and feel of it.
Said Deguara: "Concept artwork from the production design team was indicative of the ambition of the show, but still required shaping to fit the footage that was shot, the aesthetic of the show as it developed and not least the practical requirements of getting it built and delivered in the timeframe; all during lockdown."
Milk's FX team were key to some of the most challenging VFX sequences in the series including the dramatic space walk in episode eight in which one of the characters 'drowns' in her space helmet. Part of the challenge was to create water bubbles inside her helmet while ensuring that the water behaved believably – keeping as close to the science as possible while supporting the intensely tragic moment.
Said Deguara: "Our FX team observed water behaviour in the NASA space station as part of their dev phase – we watched video footage of an astronaut wringing out a cloth and the water behaves as if it is 'sticky' in space. 
He continues: "When we eventually watched the drowning sequence in full for the first time we were all holding our breath, it's a very evocative moment."
"I'm proud of the entire team –  the breadth of work across eight episodes was really varied and challenging – and they worked like superheroes from the concept phase and right through both lockdowns last year to bring Intergalactic across the line last December."
Filming took place at Space Studios in Manchester, the surrounding areas and on location in Spain at the 'City of Arts and Sciences' in Valencia and in the Gorafe desert.
Milk began development work on Intergalactic in July 2019 with the shoot and asset build towards the end of 2019. All shot production work was completed during the 2020 lockdowns and delivered in December 2020.
Intergalactic was produced by Moonage Pictures and Motion Content Group, in association with Tiger Aspect. 
All episodes of Intergalactic are available on SkyOne and NOW TV as of April 30th. 
Directors
Kieron Hawkes & China Moo-Young
Producers
Julie Gearey, Paul Gilbert, Richard Foster, Tony Moulsdale, Matthew Read, Frith Tiplady & Iona Vrolyk
Production Companies
Motion Content Group, Moonage Pictures & Tiger Aspect Productions
Distributor
Sky TV
Milk VFX Supervisor
Jean Claude Deguara
Milk VFX Producer
Kat Mann
Release Date
30 April 2021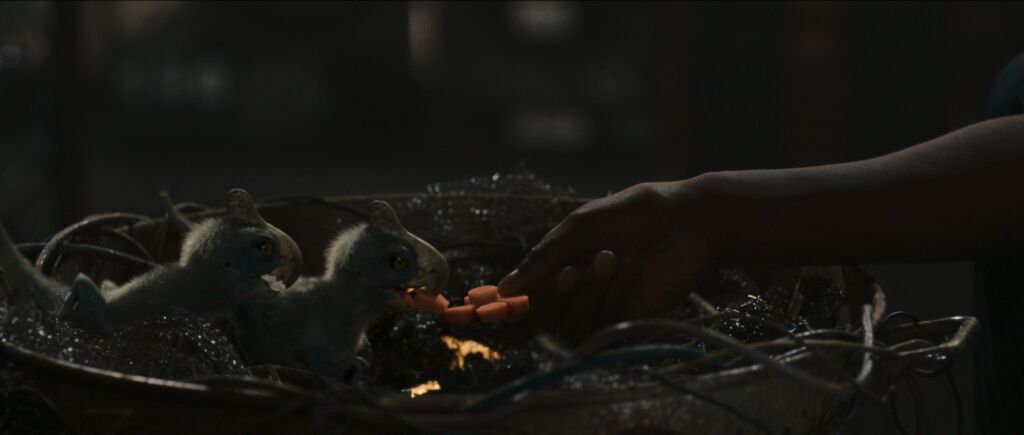 We all made this happen…
This team of amazing people made this happen. Join our lovely community to work on the most exciting projects with our amazing people.
Jean Claude Deguara
Kat Mann
Matias Derkacz
Neil Roche
Sam Lucas
Dimitris Lekanis
Joe Tarrant
Adrian Williams
Simon Wicker
Amy Felce
Dave Cook
Felipe Canfora
Darren Byford
Jean Claude Deguara
Kat Mann
Matias Derkacz
Neil Roche
Sam Lucas
Dimitris Lekanis
Joe Tarrant
Adrian Williams
Simon Wicker
Amy Felce
Dave Cook
Felipe Canfora
Darren Byford
Jean Claude Deguara
Kat Mann
Matias Derkacz
Neil Roche
Sam Lucas
Dimitris Lekanis
Joe Tarrant
Adrian Williams
Simon Wicker
Amy Felce
Dave Cook
Felipe Canfora
Darren Byford
Jean Claude Deguara
Kat Mann
Matias Derkacz
Neil Roche
Sam Lucas
Dimitris Lekanis
Joe Tarrant
Adrian Williams
Simon Wicker
Amy Felce
Dave Cook
Felipe Canfora
Darren Byford
Jean Claude Deguara
Kat Mann
Matias Derkacz
Neil Roche
Sam Lucas
Dimitris Lekanis
Joe Tarrant
Adrian Williams
Simon Wicker
Amy Felce
Dave Cook
Felipe Canfora
Darren Byford