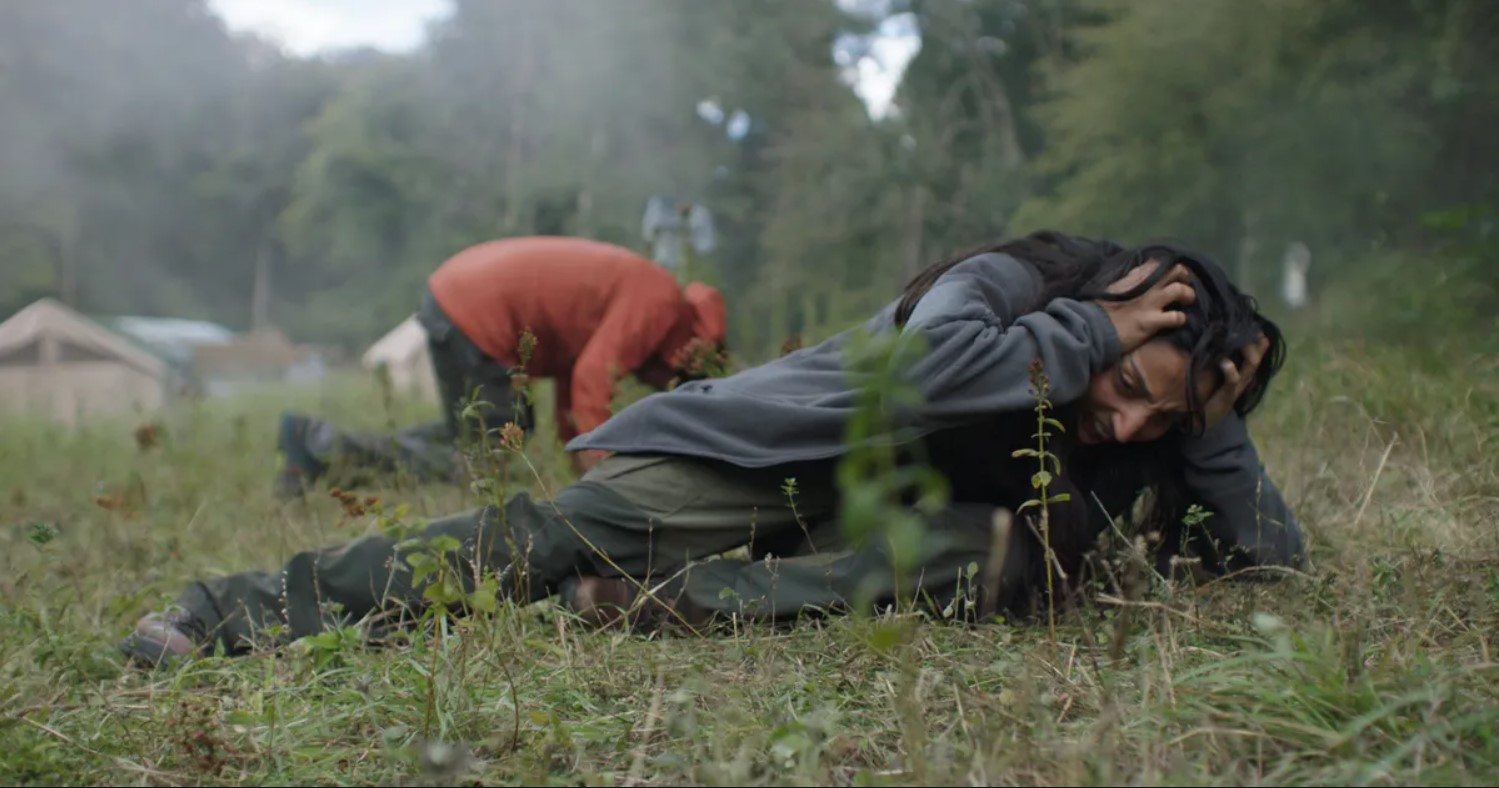 Milk created the VFX for filmmaker Ben Wheatley's latest project In The Earth – a micro-budget horror film secretly shot during lockdown.
In the Earth premiered at Sundance film festival with UK and US release dates in summer 2021. It stars Joel Fry (Yesterday), Ellora Torchia (Midsommar), Hayley Squires (I, Daniel Blake), and Reece Shearsmith.
As the world searches for a cure to a disastrous virus, a scientist and park scout venture deep into the forest for a routine equipment run. Through the night, their journey becomes a terrifying voyage through the heart of darkness, the forest coming to life around them…
In the Earth is Milk's fifth collaboration with Wheatley with previous projects including his remake of Daphne Du Maurier's Rebecca for Netflix; dystopian thriller High Rise; action comedy Free Fire and the BBC's Doctor Who – for which Milk won a BAFTA Television Craft Award.
Milk's VFX Supervisor was Murray Barber.
Director
Ben Wheatley
Producer
Andy Starke
Production Companies
Rook Films & Protagonist Pictures
Distributors
Neon, Universal Pictures & Focus Features
Milk VFX Supervisor
Murray Barber
Milk VFX Producer
Rory Knight-Jones
Release Date
29 January 2021
We all made this happen…
This team of amazing people made this happen. Join our lovely community to work on the most exciting projects with our amazing people.
Murray Barber
Rory Knight-Jones
Will Cohen
Ralph Knight Jones
Molly Barber
Robin Cape
William Jones
Ben Thomas
MJ Cunha
Andrea Pirisi
John Cooper
Olaf Razzoli
Martin Collins
David Cook
Murray Barber
Rory Knight-Jones
Will Cohen
Ralph Knight Jones
Molly Barber
Robin Cape
William Jones
Ben Thomas
MJ Cunha
Andrea Pirisi
John Cooper
Olaf Razzoli
Martin Collins
David Cook
Murray Barber
Rory Knight-Jones
Will Cohen
Ralph Knight Jones
Molly Barber
Robin Cape
William Jones
Ben Thomas
MJ Cunha
Andrea Pirisi
John Cooper
Olaf Razzoli
Martin Collins
David Cook
Murray Barber
Rory Knight-Jones
Will Cohen
Ralph Knight Jones
Molly Barber
Robin Cape
William Jones
Ben Thomas
MJ Cunha
Andrea Pirisi
John Cooper
Olaf Razzoli
Martin Collins
David Cook
Murray Barber
Rory Knight-Jones
Will Cohen
Ralph Knight Jones
Molly Barber
Robin Cape
William Jones
Ben Thomas
MJ Cunha
Andrea Pirisi
John Cooper
Olaf Razzoli
Martin Collins
David Cook