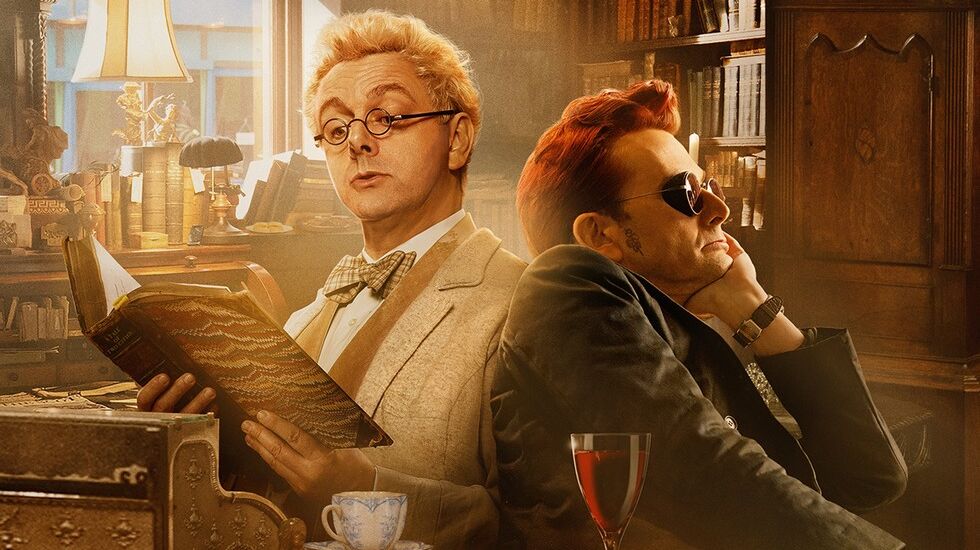 Milk worked on the hotly anticipated second series of Neil Gaiman and Terry Pratchett's Good Omens (Amazon/BBC).
It was revealed at the 2022 New York Comic Con (NYCC) during the Good Omens Season 2 panel that the show would make its triumphant return sometime in the summer of 2023.
Director
Douglas Mackinnon
Executive Producers
Neil Gaiman, Douglas MacKinnon, Rob Wilkins, John Finnemore & Josh Cole
Producers
Sarah-Kate Fenelon & Loucas George
Production Companies
Narrativia, Amazon Studios, BBC Studios, The Blank Corporation
Distributor
Amazon Prime Video, BBC Two
Milk VFX Supervisor
Matias Derkacz
Milk VFX Producer
Giacomo Sotgiu
Released
28 July 2023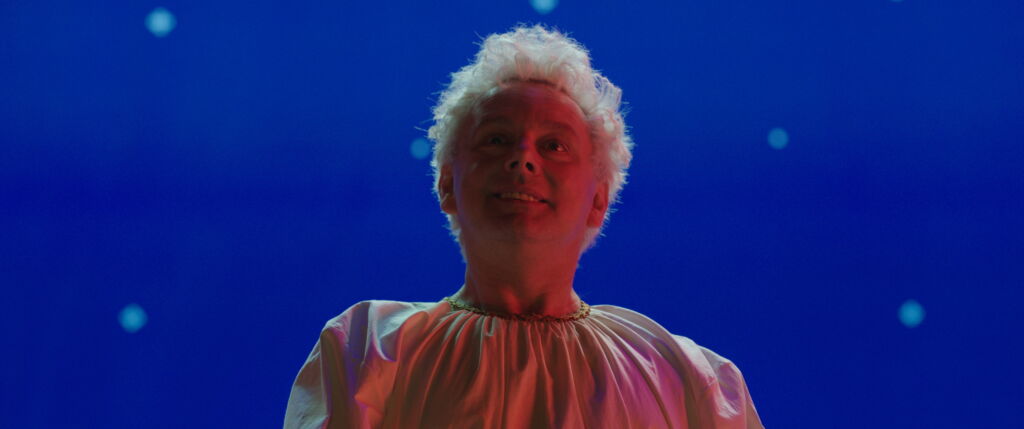 We all made this happen…
This team of amazing people made this happen. Join our lovely community to work on the most exciting projects with our amazing people.
Giacomo Sotgiu
Matias Derkacz
Enrico Selmi
Jorge Oliva
Sian Fenner
Andres Gomez Tollar
Chris Hutchison
John Cooper
Nick Webber
James Fleming
Rod Mcfall
Andres Talegon
Sarah Vaughan
Chloe Begtine
Sarah Mason
Viral Patel
Roger Escola
Riccardo Zanarini
Pip Denyer
Paul Edwards
Lukas Povilonis
Gerome Oldfield
Jules Peron
Oran Desmond
Alejandro Echeverry
Tom Lempert
Kevin San
Matt Bell
Sersha Lawrence
Simon Wicker
Charles-Henri Vidaud
Mark Ardisson
Joao Calisto
Arslan Abdusalyamov
Harsh Borah
Ruben Arenas
Greg Baldock
Nick Feldman
Connor Guyler
Giacomo Sotgiu
Matias Derkacz
Enrico Selmi
Jorge Oliva
Sian Fenner
Andres Gomez Tollar
Chris Hutchison
John Cooper
Nick Webber
James Fleming
Rod Mcfall
Andres Talegon
Sarah Vaughan
Chloe Begtine
Sarah Mason
Viral Patel
Roger Escola
Riccardo Zanarini
Pip Denyer
Paul Edwards
Lukas Povilonis
Gerome Oldfield
Jules Peron
Oran Desmond
Alejandro Echeverry
Tom Lempert
Kevin San
Matt Bell
Sersha Lawrence
Simon Wicker
Charles-Henri Vidaud
Mark Ardisson
Joao Calisto
Arslan Abdusalyamov
Harsh Borah
Ruben Arenas
Greg Baldock
Nick Feldman
Connor Guyler
Giacomo Sotgiu
Matias Derkacz
Enrico Selmi
Jorge Oliva
Sian Fenner
Andres Gomez Tollar
Chris Hutchison
John Cooper
Nick Webber
James Fleming
Rod Mcfall
Andres Talegon
Sarah Vaughan
Chloe Begtine
Sarah Mason
Viral Patel
Roger Escola
Riccardo Zanarini
Pip Denyer
Paul Edwards
Lukas Povilonis
Gerome Oldfield
Jules Peron
Oran Desmond
Alejandro Echeverry
Tom Lempert
Kevin San
Matt Bell
Sersha Lawrence
Simon Wicker
Charles-Henri Vidaud
Mark Ardisson
Joao Calisto
Arslan Abdusalyamov
Harsh Borah
Ruben Arenas
Greg Baldock
Nick Feldman
Connor Guyler
Giacomo Sotgiu
Matias Derkacz
Enrico Selmi
Jorge Oliva
Sian Fenner
Andres Gomez Tollar
Chris Hutchison
John Cooper
Nick Webber
James Fleming
Rod Mcfall
Andres Talegon
Sarah Vaughan
Chloe Begtine
Sarah Mason
Viral Patel
Roger Escola
Riccardo Zanarini
Pip Denyer
Paul Edwards
Lukas Povilonis
Gerome Oldfield
Jules Peron
Oran Desmond
Alejandro Echeverry
Tom Lempert
Kevin San
Matt Bell
Sersha Lawrence
Simon Wicker
Charles-Henri Vidaud
Mark Ardisson
Joao Calisto
Arslan Abdusalyamov
Harsh Borah
Ruben Arenas
Greg Baldock
Nick Feldman
Connor Guyler
Giacomo Sotgiu
Matias Derkacz
Enrico Selmi
Jorge Oliva
Sian Fenner
Andres Gomez Tollar
Chris Hutchison
John Cooper
Nick Webber
James Fleming
Rod Mcfall
Andres Talegon
Sarah Vaughan
Chloe Begtine
Sarah Mason
Viral Patel
Roger Escola
Riccardo Zanarini
Pip Denyer
Paul Edwards
Lukas Povilonis
Gerome Oldfield
Jules Peron
Oran Desmond
Alejandro Echeverry
Tom Lempert
Kevin San
Matt Bell
Sersha Lawrence
Simon Wicker
Charles-Henri Vidaud
Mark Ardisson
Joao Calisto
Arslan Abdusalyamov
Harsh Borah
Ruben Arenas
Greg Baldock
Nick Feldman
Connor Guyler