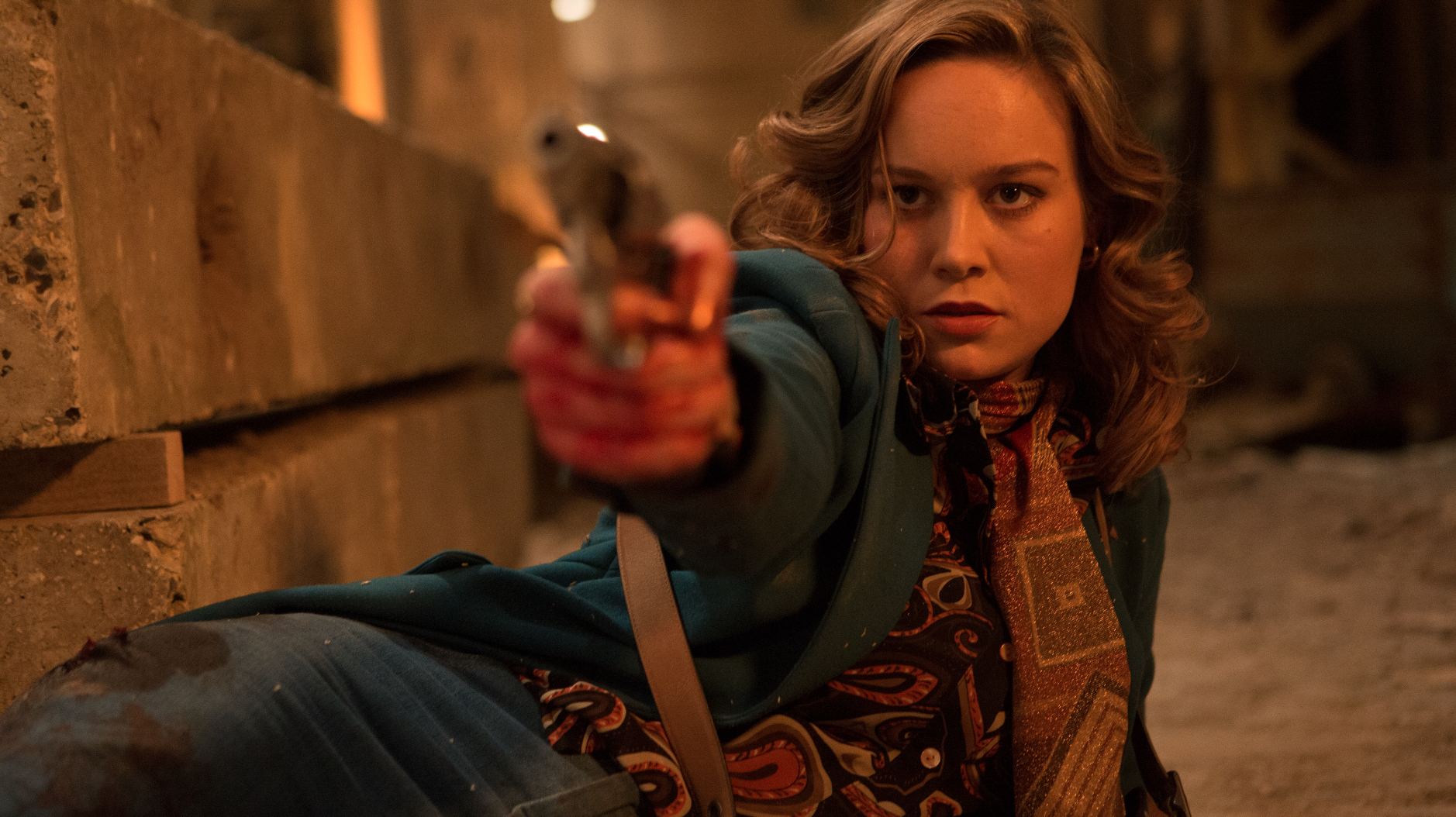 The focus of Milk's 150 VFX shots was to enhance the shoot out in the warehouse – where most of the action takes place – and support the 1970's period look.
Throughout the film Milk enhanced and added muzzle flashes and air displacement effects for the bullets, particularly in the more intense shooting scenes. The 2D team added bullet holes and debris on the concrete pillars in the set and on the van.
We created a range of emphasised wound effects throughout the film; enhancing headshots on four of the characters with added blood spray and brain matter; and a face shot when one of the main actors is killed – for which we also enhanced a prosthetic face element. The team also composited a sequence in which a character's head is crushed under a van.
Our 2D team added a dust cloud from the gas canister explosion which engulfs Armie Hammer's character.
We completed a range of compositing work including the green screen windows in the 'winnebago' scene. We also enhanced drone footage of the highway in the opening sequence – removing modern features and reducing the amount of visible traffic, to ensure 1970's period accuracy.
Our environment team turned one of the shoot locations -Shoreham Harbour (UK) – into Boston, by creating a Boston skyline for the sequence in which the characters are seen on the quayside.
Free Fire opened Toronto International Film Festival 2016 and closed London Film Festival to rave reviews on October 16th 2016. The feature went on general release in the UK on 31st March 201
Director
Ben Wheatley
Producer
Andy Starke
Production Companies
Film4 Productions, BFI, Rook Films & Protagonist Pictures
Distributor
StudioCanal
Milk VFX Supervisor
Murray Barber
Milk VFX Producer
Natalie Reid
Release Date
8 September 2016