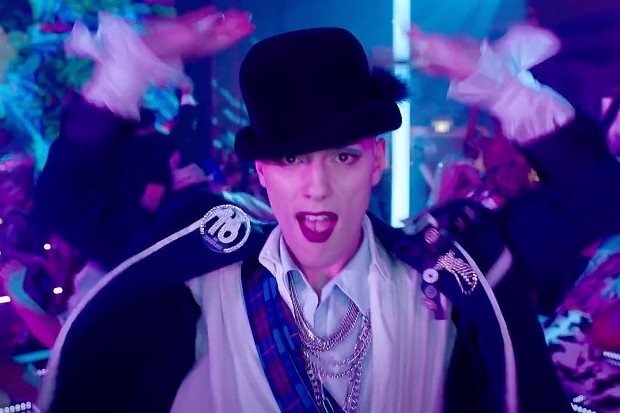 Milk created the VFX for Twentieth Century Studios/Amazon's musical drama feature film Everybody's Talking About Jamie –  based on the hit West End musical of the same name.
Jamie New is a 16-year-old and doesn't quite fit in. Instead of pursuing a "real" career he dreams of becoming a drag queen. Uncertain about his future, Jamie knows one thing for sure: he is going to be a sensation. Supported by his Mum and his amazing friends, Jamie overcomes prejudice, beats the bullies and steps out of the darkness into the spotlight.
The film is directed by Jonathan Buttrell, writer Tom MacRae, and composer/songwriter Dan Gillespie Sells, who were all part of the stage musical's creation. Milk's VFX Supervisor was Ciaran Crowley, alongside VFX Producer Rory-Knight-Jones.
VFX Supervisor Ciaran Crowley and CG Supervisor Sam Lucas led the team on a range of complex 2d sequences, creating a range of highly stylised design elements in collaboration with Butterell and his creative team; ranging from a digi-double Jamie, to moving walls and lighting effects. In addition, they created the CG 'Work of Art' sequence in which a series of choreographed arms come through the walls during Jamie's performance; and added CG leg lesions for the House of Loco sequence in which Richard E Grant's character tells his HIV story.
Crowley also designed and animated the Roy Lichtenstein pop art style Sharon Horgan graphic seen during the 'Work Of Art' sequence.
Everybody's Talking About Jamie stars newcomer Max Harwood as Jamie while co-stars include Sarah Lancashire as his mother, Ralph Ineson as his father, Sharon Horgan as his teacher and Richard E Grant as his mentor.
Everybody's Talking About Jamie is available on Amazon Prime Video.
Director
Jonathan Butterell
Producers
Mark Herbert, Peter Carlton & Arnon Milchan
Production Companies
Regency Enterprises, Film4 Productions, Warp Films & New Regency
Distributor
Amazon Studios
Milk VFX Supervisor
Ciaran Crowley
Milk VFX Producer
Rory-Knight-Jones
Release Date
12 June 2021