Adapted from Frank Miller and Thomas Wheeler's animated novel of the same name, Netflix' episodic series Cursed is a reimagining of the Arthurian legend told from the perspective of teenage sorceress Nimue (Katherine Langford). Armed with mysterious powers and a legendary sword, young rebel Nimue joins forces with charming mercenary Arthur on a mission to find Merlin, deliver the sword and save her people.
Milk received a BAFTA Television Craft nomination in 2021 for Cursed. The team created a variety of work creating 390 shots encompassing a pack of CG wolves developed from concept through to animation, as well as a forest environment in which Nimue fights with them; and a dramatic waterfall environment where a combat sequence takes place at the climax of the final episode.
Milk's brief also included a number of magical environments: the CG Culzean Castle and subterranean world environments for the Leper Kingdom; the underground chasm at Cailleach; digi-doubles of heroine Nimue and the Paladins for the waterfall sequence; the green Fey forge fire; and the glow and effects on the sword. The studio also created additional environments and effects, including chopping off the hands of the character Bors.
Milk's work was lead by VFX Supervisor Ciaran Crowley and VFX producer Jenna Powell, working closely with overall VFX Supervisor Dave Houghton.
Cursed is streaming now on Netflix.
Directors
Jon East, Daniel Nettheim, Zetna Fuentes & Sarah O'Gorman
Producers
Frank Miller, Tom Wheeler & Alex Boden
Production Companies
Arcanum & Frank Miller Ink
Distributor
Netflix
Milk VFX Supervisor
Ciaran Crowley
Milk VFX Producer
Jenna Powell
Release Date
17 July 2020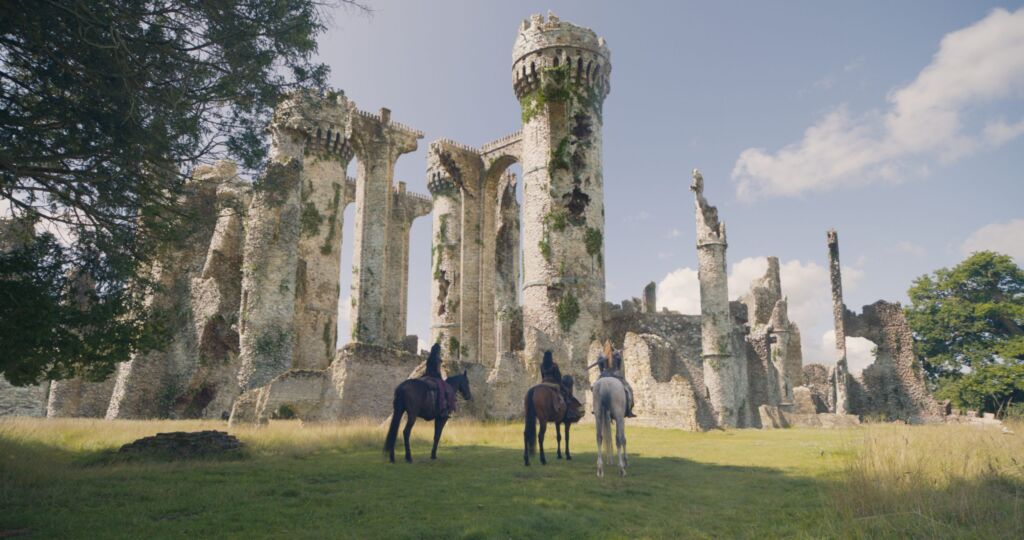 We all made this happen…
This team of amazing people made this happen. Join our lovely community to work on the most exciting projects with our amazing people.
Ciaran Crowley
Jenna Powell
Adrian Williams
Neil Roche
Chris Hutchison
Sam Lucas
Robin Cape
Dimitris Lekanis
Simon Wicker
Amy Felce
Alvaro Cajal
Matt Bell
Ciaran Crowley
Jenna Powell
Adrian Williams
Neil Roche
Chris Hutchison
Sam Lucas
Robin Cape
Dimitris Lekanis
Simon Wicker
Amy Felce
Alvaro Cajal
Matt Bell
Ciaran Crowley
Jenna Powell
Adrian Williams
Neil Roche
Chris Hutchison
Sam Lucas
Robin Cape
Dimitris Lekanis
Simon Wicker
Amy Felce
Alvaro Cajal
Matt Bell
Ciaran Crowley
Jenna Powell
Adrian Williams
Neil Roche
Chris Hutchison
Sam Lucas
Robin Cape
Dimitris Lekanis
Simon Wicker
Amy Felce
Alvaro Cajal
Matt Bell
Ciaran Crowley
Jenna Powell
Adrian Williams
Neil Roche
Chris Hutchison
Sam Lucas
Robin Cape
Dimitris Lekanis
Simon Wicker
Amy Felce
Alvaro Cajal
Matt Bell